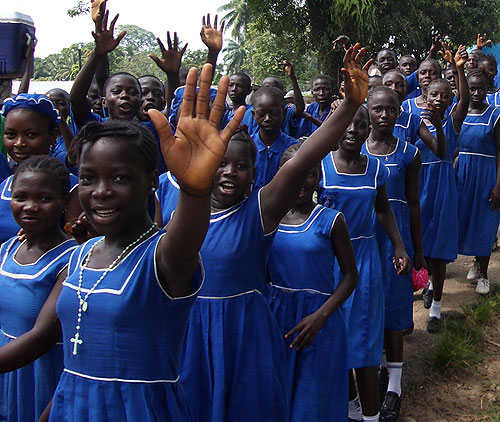 Students in Bo, Sierra Leone.
The West African Region
The region known as West Africa includes sixteen countries whose borders are the product of colonial rule. Covering over two million square miles of land ranging from the Atlantic Ocean to the southern Sahara Desert, West Africa is rich in culture, history and natural resources. The Foundation for West Africa works primarily in Sierra Leone and Liberia.
To promote economic development for and within the region, the countries formed the Economic Community of West African States (ECOWAS) in 1975. For more information, click here.